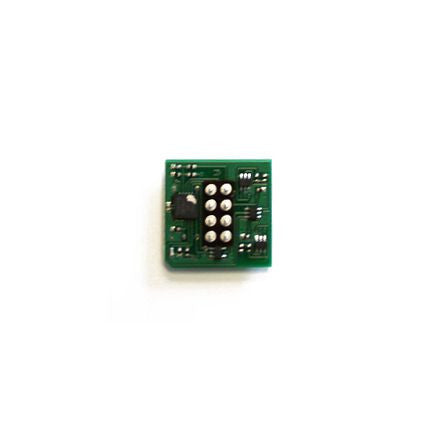 Soundtraxx Mobile Decoder
Soundtraxx Mobile Decoder

HO-scale, 2-function mobile decoder that measures 17mm x 17mm x 7mm in a plug-and-play format suitable for use with a variety of models. It is manufactured with an NMRA compatible 8-pin 'direct-plug.' This decoder will operate in DCC only. 
This decoder
 utilizes
the Soundtraxx
 Hyperdrive™ technology
 so
it is
 easy to speed-match it with Tsunami Digital Sound Decoders.
---
Share this Product