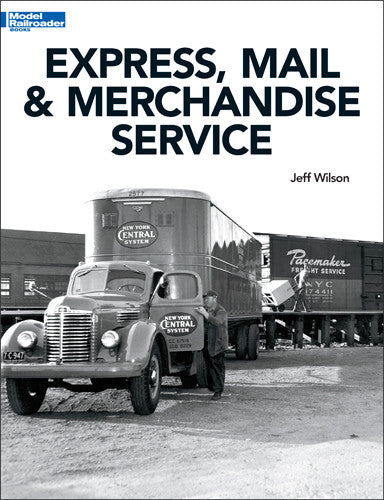 Express, Mail & Merchandise Service
Express, Mail & Merchandise Service
This book unravels the mysteries of rail express service and merchandise traffic. It includes information and numerous photos that you can apply to modeling and operation.

Package, mail, and express traffic was a major revenue source for almost every railroad, large or small, from the early 1900s through the 1960s. The operations are fascinating, with networks of dedicated trains and cars carrying traffic both on-line and between multiple railroads.

Author: Jeff Wilson. Softcover, 95 pages.

---
Share this Product