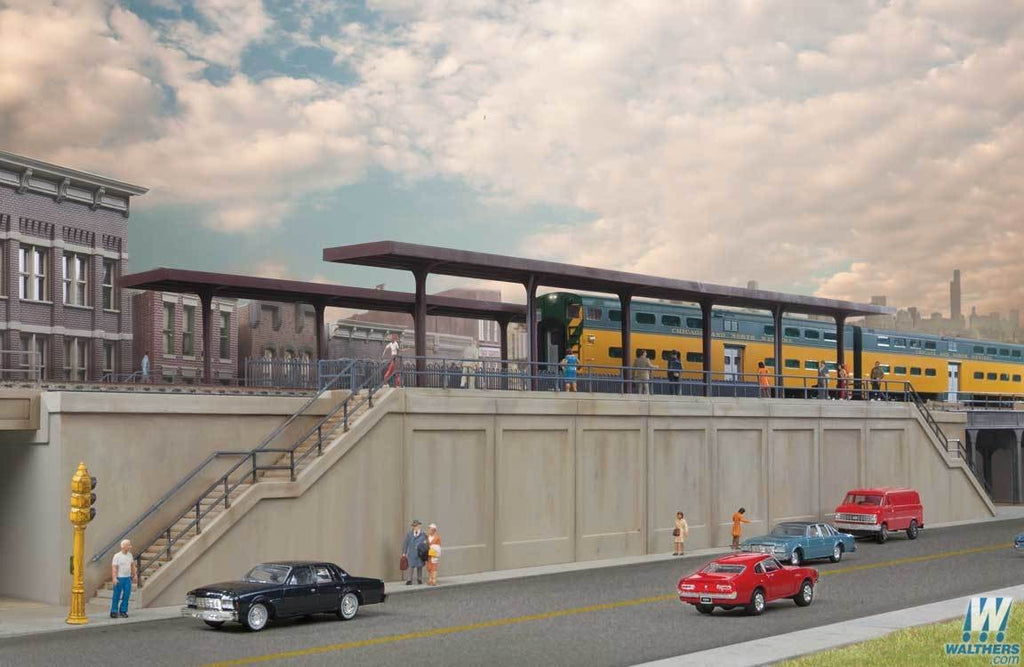 Elevated Commuter Station
Combine roads and rails in any HO scene with the Cornerstone Urban Road & Rail Overpass kits. These highly detailed HO structures are typical of common designs in use from the 1900s on as increasing auto traffic made replacement of grade crossings a better option, and many are still in use today. A realistic addition to commercial, industrial and suburban areas, they're also easy to use with the Cornerstone Asphalt, Brick and Concrete Street System kits (each sold separately). Each model features detailed plastic parts, molded in concrete and dark gray. 
20-1/2 x 6-7/8 x 4-11/16" 
 
The Elevated Commuter Station Kit features:
Perfect station-stop for mass transit or commuter trains
Fits big city scenes in all popular eras
Includes 4 tall, 4-panel retaining walls each measuring 8 x 2-1/2" 
Parts for 4 complete platforms - build as 2 short double- or one long single-track station
Detailed stairways (2), supports, platform canopies, railings & between tracks fencing
Build longer by combining kits
Molded in medium gray and concrete colored plastic as appropriate
Deck requires modeler-supplied 1/8" thick styrene sheet, sold separately
---
Share this Product