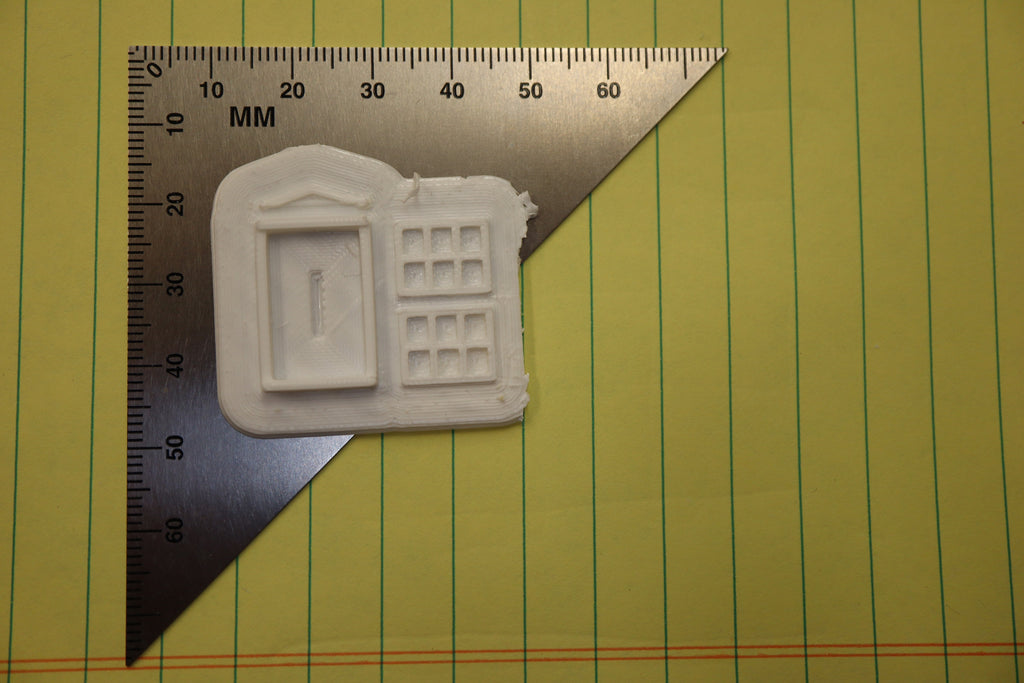 Bent (Bent Ward) House Windows
The old Bent Home is currently behind the Bent Ward Home in Kansas City Missouri.  These prototype windows are based on actual pictures of the building as well as a painting by Ernst Ulmer.  These windows are 6 panes over 6 panes and would be a good fit for many different types of buildings.  Both panes are modeled separately so that it can be modeled open or closed.  A separate cornice is also included and can be added above the window.
They are custom 3D printed using a Fixed Deposition Modeling (FDM) filament printer. 
They can be removed from the backings by pealing and using a hobby knife if needed. 
Sanding, filing, filling and painted will be required.  They do not come with clear window panes.
The price is for 2 windows.
Approximate Dimensions:
Window     Actual: 13X20mm     HO Scale: 3.7X5.7 feet
Pane         Actual: 11X9mm        HO Scale: 3.1X2.5 feet
---
Share this Product