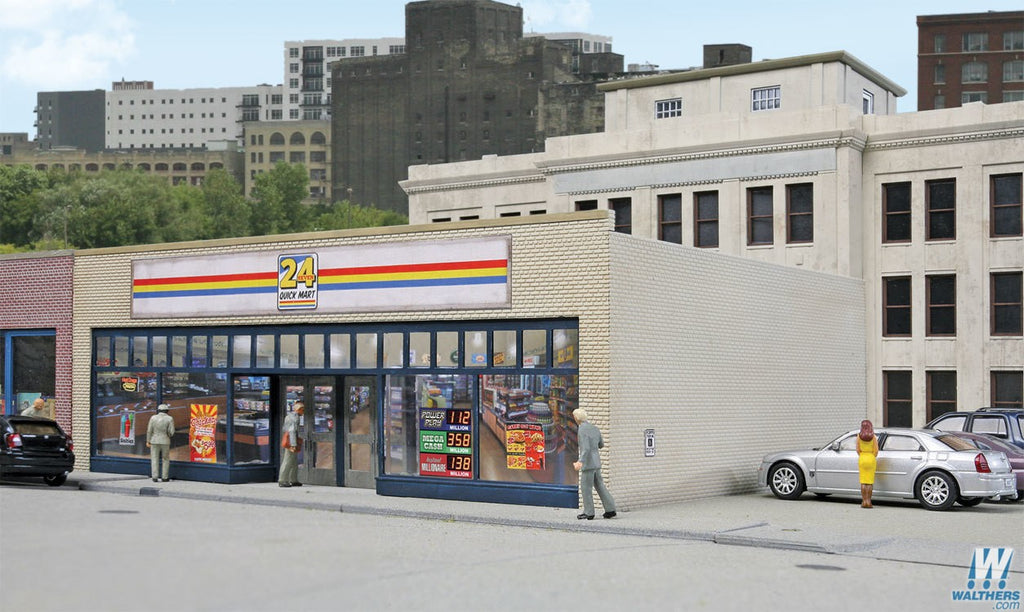 24-Seven Quick Mart
The Walthers Cornerstone 24-Seven Quick Mart is based on typical small, single-story businesses that were constructed in rapidly developing suburban neighborhoods in the postwar era. Featuring a brick structure with large display windows, this kit is typical of mini marts still used on Main Street or in suburban business districts. This easy-to-build plastic kit comes molded in appropriate base colors plus clear window glazing and includes a printed interior and printed signs. 24-Seven Quick Mart will be a welcome addition to any diesel- era layout. 
Perfect for your layout's 1950s and later scenes
Common storefront used from coast to coast
Typical convenience store design
Includes printed interior
Realistic printed signs
Fits diesel era city and small town scenes
Easy-to-build plastic kit
Molded in appropriate base colors plus clear glazing
7-1/8 x 5-3/8 x 2-5/8"
---
Share this Product