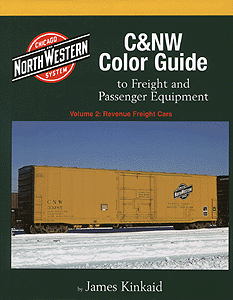 CNW Color Guide Vol. 2
CNW Color Guide To Freight And Passenger Equipment
Vol. 2: Revenue Freight Cars
The cars that made the money! Box cars, gondolas, coil cars, covered hoppers, flat cars, hoppers, ore jennies, reefer and stock cars. They're all here whether bought brand new by CNW, inherited from predecessors or purchased second-hand.

---
Share this Product